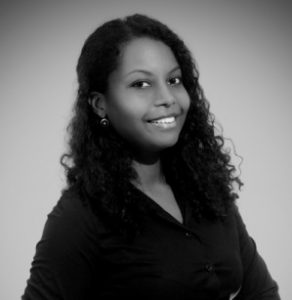 Cathleen Cybèle is a PhD student working on a socio-economic analysis of the management and control of invasive plant species in the Mascarene Islands. She is studying the management options of Rubus alceifolius in La Réunion Island and Acacia nilotica in Rodrigues. This multidisciplinary research study encompasses the relationship between economics, biological diversity and anthropology of invasive plants in island ecosystems. She is undertaking a cost-benefit analysis of the different control methods for Rubus alceifolius post biological control, evaluating the species dynamics between endemic and invasive in the natural reserve of Mare Longue in La Réunion Island and investigating on the perception of key stakeholders on invasive species in La Réunion Island and Rodrigues with a focus on honey harvesters.
She has previously worked on biological invasions in the South West Indian Ocean region as communications officer on the Biodiversity project and for the IUCN project "Invaziles" based at the Indian Ocean Commission for more than a year. Cathleen worked closely with local communities living around forested areas in Sierra Leone, Liberia, Guinea and the Ivory Coast as communications manager for Media Impact's Sustainable and Thriving Environment for West African Regional Development-STEWARD programme in 2013. Before joining Media Impact, Cathleen worked for 2 years with the Ramsar Convention on Wetlands, based in the IUCN headquarters in Gland, Switzerland. Here she worked as an assistant to the senior regional advisor for Africa, where she was involved in the designation of Wetlands of International Importance.
Cathleen specialises in social marketing. She has previously served as the manager of a national awareness campaign for Rare Pride in her home country of Mauritius. This campaign highlighted the plight of a number of critically endangered reptiles found on the island. She carried out this work as an employee of the Mauritian Wildlife Foundation.
Cathleen is also a graduate of the University of Lille 1 and 3 in France and the University of Kent in the UK, and holds an MSc degree in Conservation and Rural Development and a diploma in Conservation education.